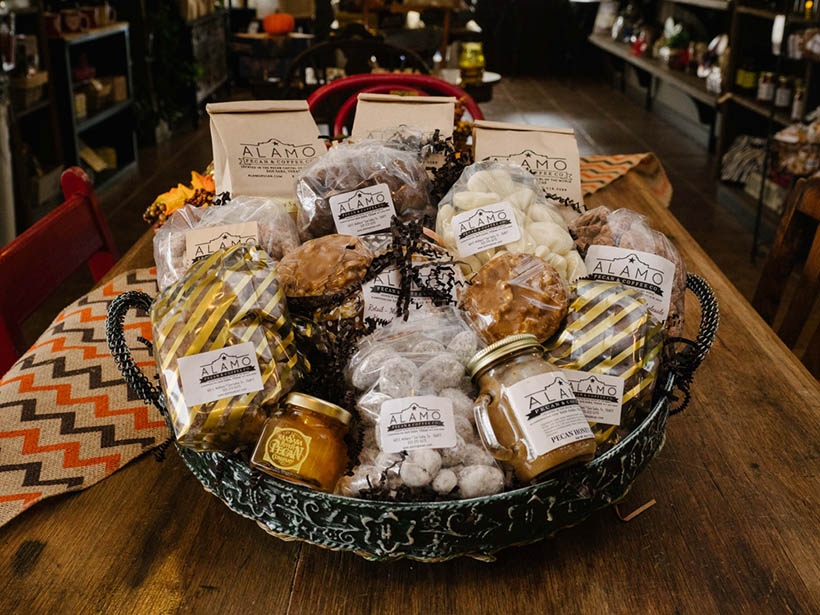 Holiday gift giving is an artform.
At Alamo Pecan & Co. we take this art very seriously, because business gift giving is our business!
As the holidays swiftly approach, you may be left wondering how to express your gratitude to your staff and clientele. How do you truly show your appreciation?
This is where we come in. Alamo Pecan & Co. gift baskets are lovingly curated to your specific needs. They are anything but generic, and everything that is wholesome and good about the holidays.
If you want to know what makes our corporate gifts so special, here's a list of the holiday ingredients we put into each and every one...
1) Hometown Hospitality and a Little Bit of Texas Flavor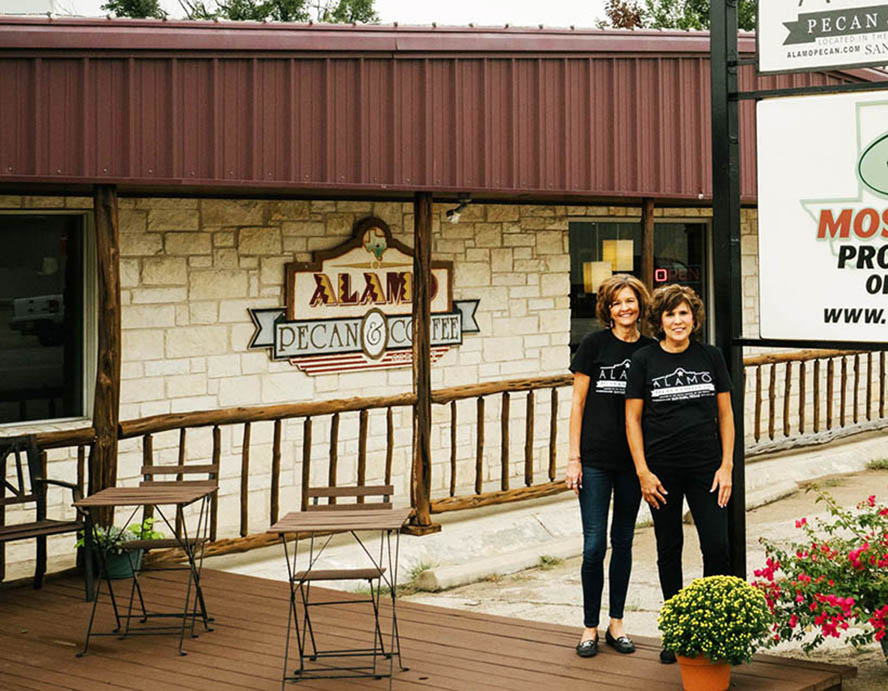 Our headquarters are located in a charming, little Texas town, where pecans and people are a passion. San Saba is known for its friendliness and hospitality. Our employees are family and everyone who walks through our shop doors is a friend.
It's with genuine love, and a bit of Texas spice, that we make gifts for you.
2) Quality Gift Items from the Heart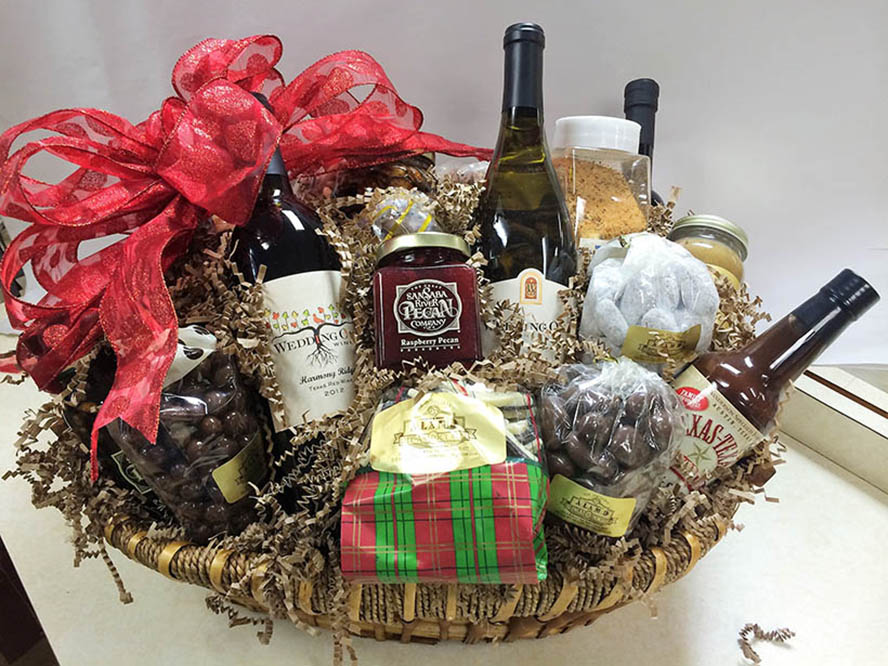 We fill these bundles of joy with handcrafted and homemade gift items, plus, of course, a selection of our delicious pecan treats. Whether you want purees and wines, or coffee and candy, we will assemble a completely unique, gourmet gift basket you'll be proud to put your name on!
We assemble the best that Texas has to offer!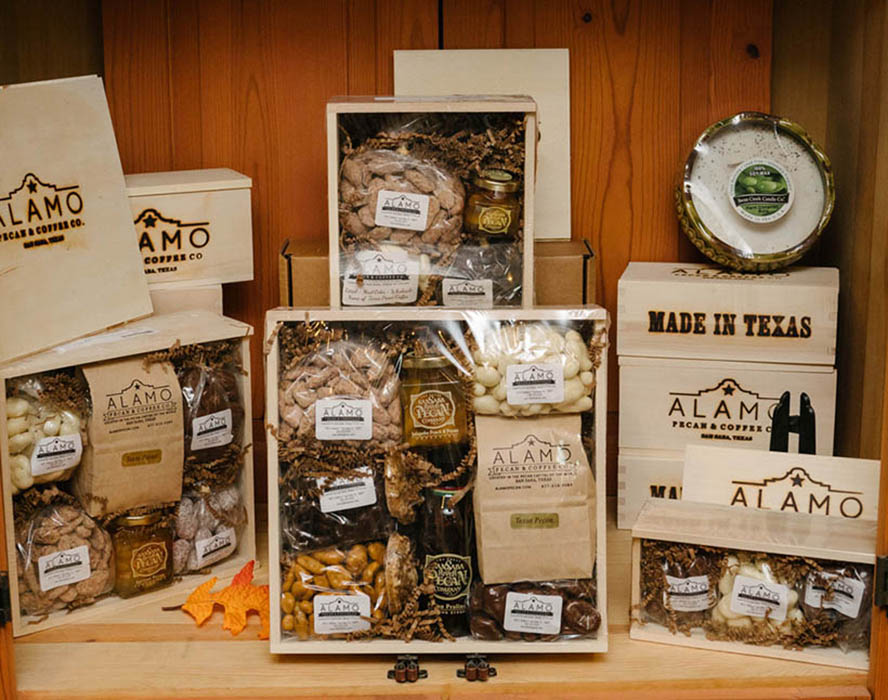 Our operation is simple. We team up with you to make the holidays special for those who have worked hard all year long. Sending your employees and clientele a gift that's been assembled specifically for them shows how much they are valued and appreciated. Alamo Pecan & Co. makes every corporate gift order custom.
Garnish your gifts with a personalized touch!
4) A Whole Variety of Choices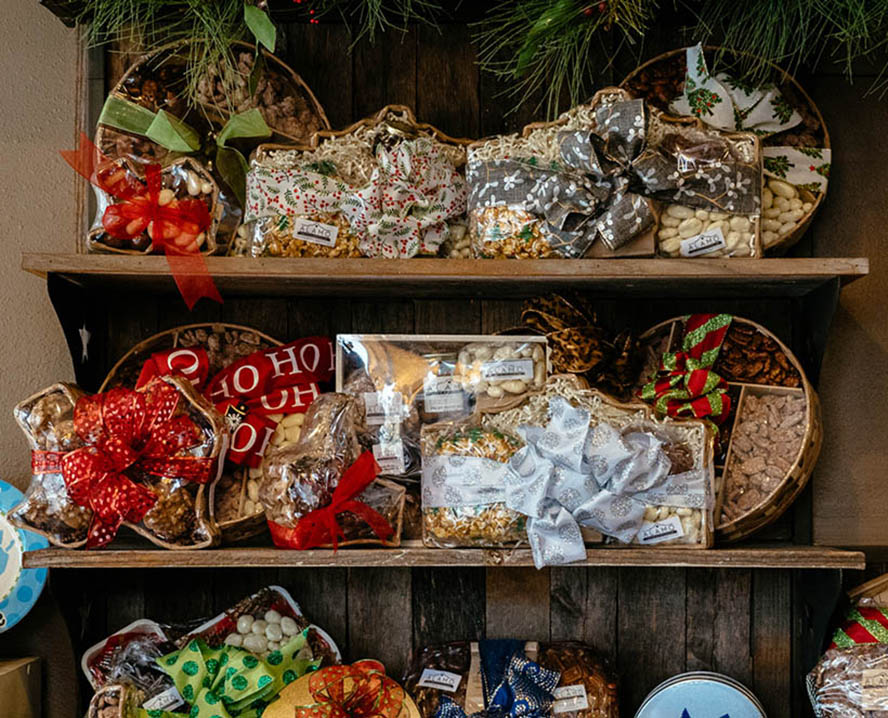 From deluxe executive baskets to trays of treats, no gift from Alamo pecan & Co. is too big or too small. Choose from a wide selection of Alamo & Texas shaped baskets, decorative tins, and small & large trays. We even offer a signature, handcrafted collectible box with sliding cover.
No matter the size or shape, we will pack your gift to perfection!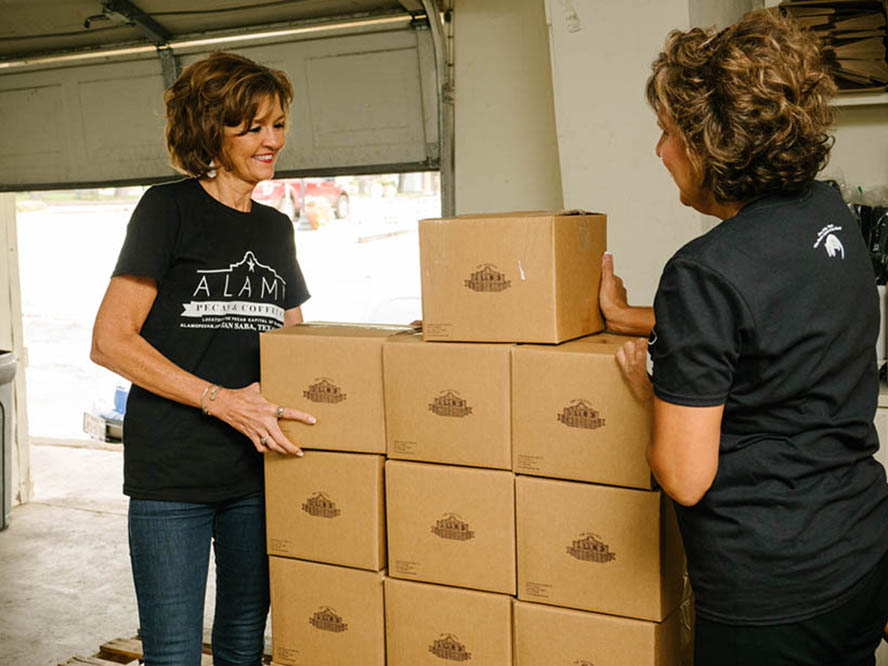 It's never too late to order for the holidays! Whether you're ordering 5 baskets or 500, our little workshop of Alamo Elves will handcraft a custom gift for you throughout the holiday season and beyond. We're a year round operation, so you can spread the cheer anytime!
Plus, we gladly offer discounts on volume orders! So, what's stoppin' ya?!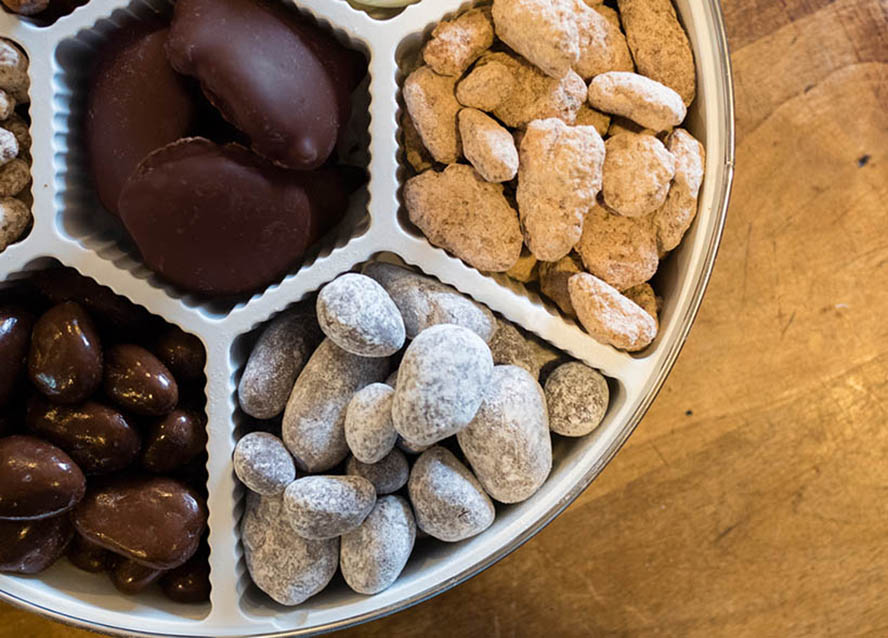 Ready To Start Shopping For The Most Wonderful Corporate Gifts Ever?!