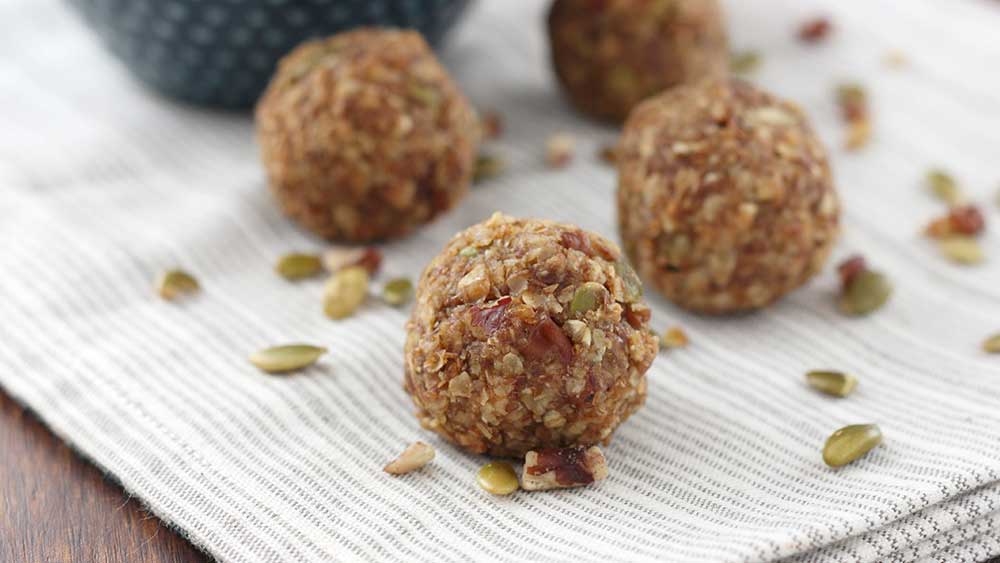 Looking for a healthy and delicious snack for you and the kids?  Try these wonderful pecan granola bites.
Total Time 40 Minutes - Servings 12
Ingredients
2 Cup rolled oats
1 Cup unsweetened shredded dried coconut
1 Cup Alamo pecans
1 1/2 Cup raisins
1/2 Cup dried apricot
1 Cup all-purpose flour
3/4 teaspoon cinnamon
1/2 teaspoon baking powder
1/4 teaspoon salt
1/4 Lbs. unsalted butter
3/4 Cup brown sugar
1/4 Cup honey
1 large eggs
1 teaspoon vanilla extract
Directions
Position a rack in the center of the oven and preheat the oven to 350°F. Spray a 13 x 9-inch baking pan with nonstick spray and line the bottom with parchment paper. In a medium bowl, stir together the oats, coconut, pecans, raisins, and dried apricots. In a separate small bowl, stir together the flour, cinnamon, baking powder, and salt. In a large bowl, combine the butter, brown sugar, and honey. Beat with an electric mixer until light and fluffy, about 2 minutes. Add the egg and the vanilla extract, and beat until incorporated. Gradually beat the flour mixture into the butter mixture just until combined. Stir in the oat mixture with a wooden spoon. Press the mixture evenly into the prepared pan. Bake until the top is golden and the edges are lightly brown, about 25 minutes. The bars will be very soft straight from the oven, but will firm up as they cool. Cool them completely on a wire rack, then cut into bars. They will keep for up to 10 days stored in an airtight container at room temperature.
Nutrition Facts
Amount Per Serving
% Daily Value *
Total Fat 21g
32%
Saturated Fat 8g
40%
Trans Fat
Cholesterol40mg
13%
Sodium105mg
4%
Potassium350mg
10%
Total Carbohydrate57g
19%
Dietary Fiber 6g
24%
Sugars 27g
Protein 8g
Vitamin A
6%
Vitamin C
2%
Calcium
6%
Iron
15%
* Percent Daily Values are based on a 2,000 calorie diet. Your Daily Values may be higher or lower depending on your calorie needs.