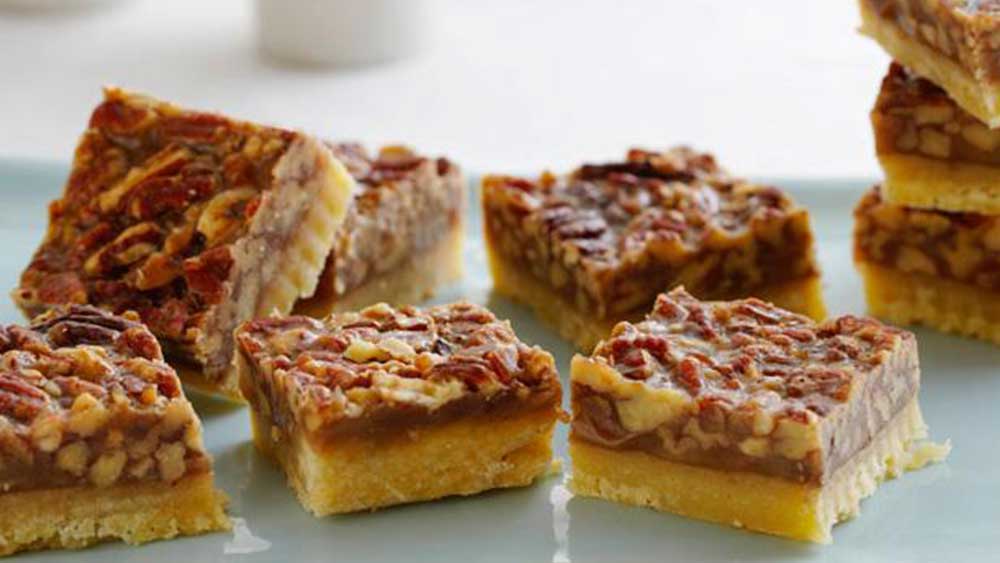 These pecan bars are unique in that the crust is made from a can of refrigerated crescent rolls. The crescent rolls make this recipe simple and quick to prepare. The pecan bars tasted just as good, if not better, than our usual pecan pie and were much easier to make. Great for all those tailgate or last minute parties.
Ingredients
1 can (8 oz) refrigerated crescent rolls
3/4 cup chopped pecans
1/2 cup sugar
1/2 cup corn syrup
2 Tbsp butter or margarine, melted
1 tsp vanilla
1 egg, beaten
Directions
Heat oven to 350°F.
Unroll dough and press in bottom and 1/2 inch up sides of a 9x13-inch pan. Firmly press perforations to seal.
Bake 8 minutes.
Meanwhile, in medium bowl, mix remaining ingredients
Pour filling over partially baked crust.
Bake 18 to 22 minutes longer or until golden brown.
Cool completely, about 1 hour, and cut into bars.