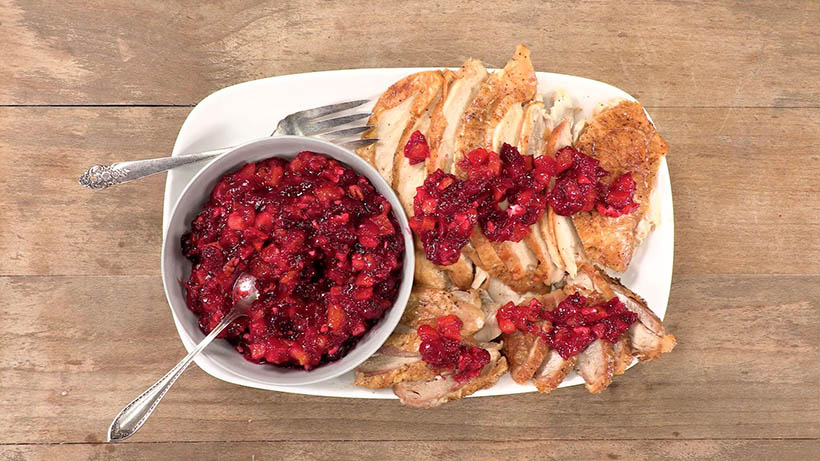 We all know one of the best parts about the holidays is the food.
But, it can be utter chaos trying to prepare big meals, sweet treats, and yummy snacks to keep everyone happy. So we want to give you a few simple christmas appetizers recipes to bring holiday cheer in between big meals, and to wow everyone at the many holiday parties you'll be attending.
Relax and enjoy this special time of year without worrying about your table spread. 'Tis the season to be stress free!
LIGHT & EASY BREEZY CHERRY-PECAN BRIE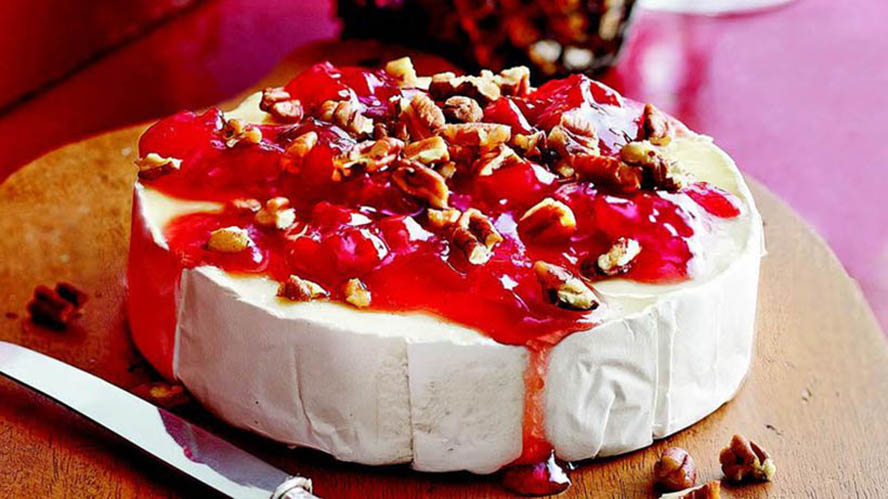 Ingredients:
1 Whole Brie Cheese Round (16 oz)
⅓ cup preserves (this recipe calls for cherry preserves, but other fruit preserves work as well)
1 full tablespoon vinegar - balsamic
⅛ tsp salt
⅛ tsp fresh ground pepper
¼ cup pecan pieces
A variety of crackers for spreading
Directions:
Preheat oven to 350°F. Use parchment paper or foil to line a cookie sheet. Slice off the rind from the top of the cheese round and discard.
 Bake cheese on the cookie sheet for 8 to 10 minutes, or until the cheese feels warm and soft.
 While the cheese is warming, stir the salt & pepper, vinegar and cherry preserves in a small bowl together. Once the cheese is warm, place on a serving tray. Gently pour the mixture on top of the Brie cheese and sprinkle with pecan pieces. This appetizer is best served warm and with crackers.
SAVORY SEASONAL SOUP SHOOTERS
Ingredients:
3 whole tablespoons of butter
2 big sliced shallots
1 chopped small red bell pepper
3 chopped cloves of garlic cloves
½ of a seeded & diced jalapeño pepper (optional)
1 (1 pound) whole bag of baby carrots, chopped well
1 whole tablespoon ginger, fresh & grated
¼ teaspoon sweet, smoked pimentón (Spanish paprika)
6 whole cups of vegetable broth
1 whole can of pumpkin (15 oz)
¾ teaspoon of salt
¼ teaspoon of ground fresh black pepper
½ cup of heavy cream
Coconut Cream
Toasted flaked coconut
Directions:
 Sauté melted butter, sliced shallots, bell pepper, garlic, and jalapeño (optional) over medium-high heat for 5 mins, or until the mixture is golden. Add in the carrots, and sauté for 5 minutes more. Mix in the ginger plus the pimentón and stir for 1 minute. Stir in the broth, pumpkin, salt & pepper. Allow to boil, then lower the heat to a simmer, and stir occasionally for 25 minutes or until tender. Remove the soup from the heat and let cool for 5 minutes.
 Mix the cooled soup with a handheld blender until creamy smooth. Add the heavy cream and cook again over medium heat for 5 mins or until hot, while stirring the soup occasionally. Add more broth, 1 tablespoon at a time, for a thinner soup. Once the right consistency is reached, pour the soup into shot glasses, or small cocktail glasses, and add a dollop of Coconut Cream.
SUGAR & SPICE (AND EVERYTHING NICE) PECANS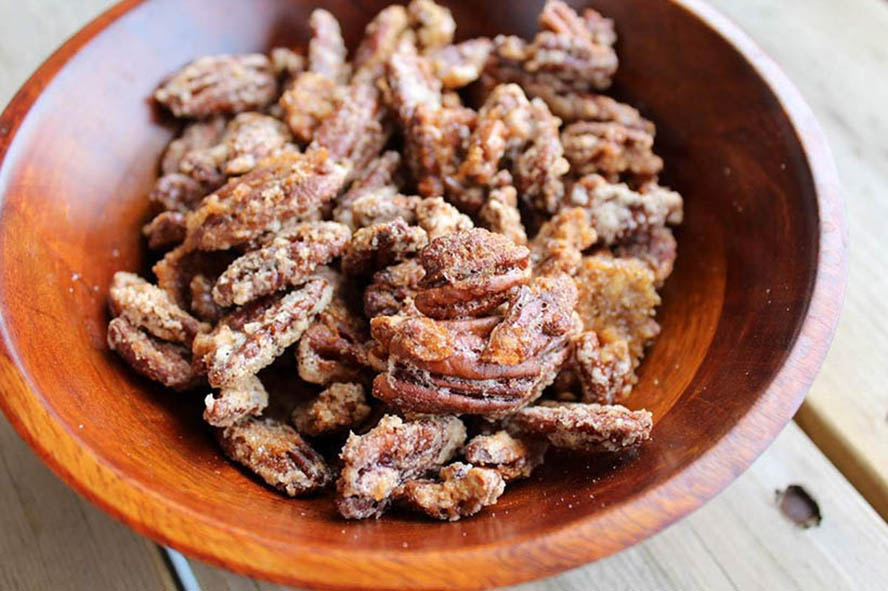 Ingredients:
¾ cup sugar
1 whole tablespoon brown sugar- light
2 whole teaspoons fresh rosemary- chopped
1 whole teaspoon salt
1 whole teaspoon cinnamon
½ tsp ground ginger
¼ tsp ground nutmeg
¼ tsp ground red pepper
1 large egg white
4 whole cups fresh pecan halves
Directions:
 Preheat the oven to 275°. Stir the sugar, brown sugar, rosemary, salt, cinnamon, ginger, nutmeg and red pepper in a medium sized bowl together.
 In a separate bowl, whisk the egg white and 1 whole tablespoon of water together until it is completely foamy with no liquid remaining. Stir in the pecans and coat them entirely with the egg white foam.
 Stir in the egg white pecan mixture with the sugar and spice mixture until each pecan is coated evenly. Then, spread out the pecans, all in one layer, on a cookie sheet (a half sheet should do) lined with aluminium foil and lightly sprayed with cooking grease.
 Cook in the oven for 50 to 55 mins, stirring every 15 mins, until the nuts are evenly toasted and sugar is hardened. Once they are finished baking, spread the nuts on a piece of wax paper and allow them 30 mins to cool. To keep the nuts fresh, store them in an airtight container for up to a week.
PEACE ON EARTH PARMESAN POTATO CHIPS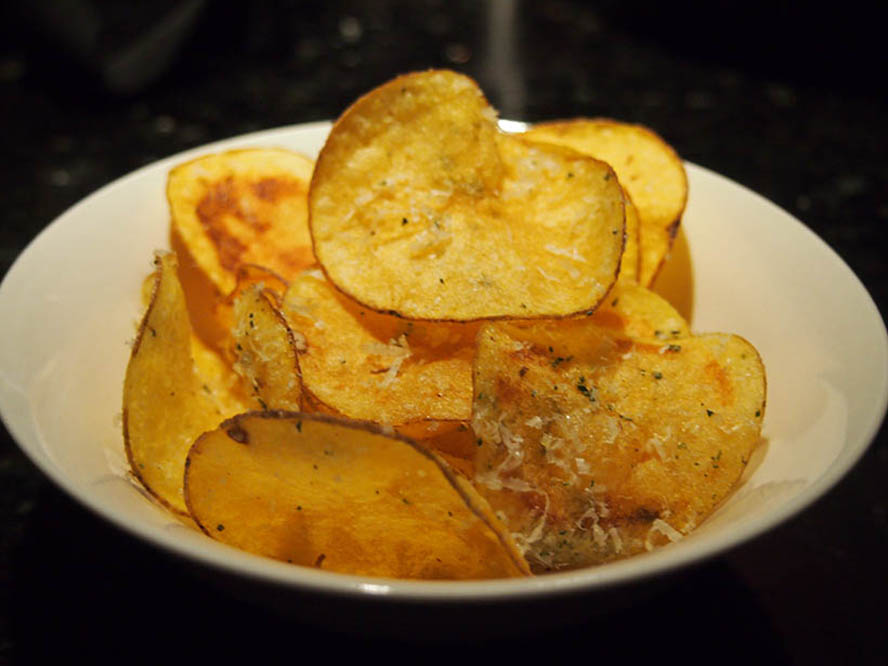 Ingredients:
2 whole teaspoons of fine minced rosemary
1 ½ teaspoons of powdered garlic
¼ cup of shredded parmesan
1-2 teaspoons of salt
1 whole large potato
4 whole cups of ice water
Directions:
 Thinly slice the potato and place the slices in a large bowl. Pour in the ice cold water and allow them to soak for 30 minutes.
 Drain and pat dry the potato slices. Heat 1 ½ inches of oil in a deep pan at 375°F. In small batches, fry the slices for 1-2 minutes, or until golden, flipping once. Remove the slices form the oil using a slotted spoon, then let them drain and cool on paper towels. Immediately dust them with salt, garlic, parmesan and rosemary and enjoy. Be sure to store the chips in an airtight container.
CHRISTMAS CRANBERRY & PECAN CHUTNEY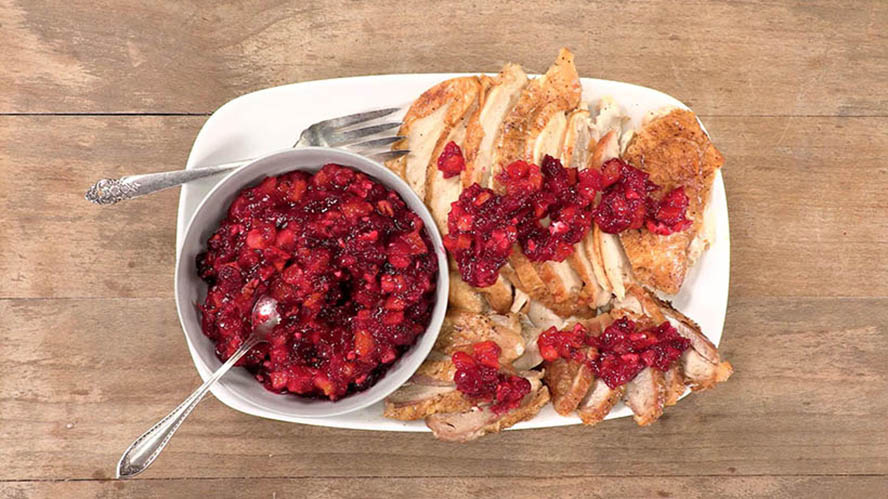 Ingredients:
1 whole cup apple cider
¾ cup of fresh orange juice
½ cup of sugar
1 (3-inch) whole cinnamon stick
1 (1-inch) whole piece of fresh ginger
½ teaspoon salt
½ teaspoon whole cloves
⅛ teaspoon dried crushed red pepper
1 (12-oz.) whole package of fresh or frozen cranberries
¾ cup diced, dried apricots
½ teaspoon orange zest - packed loosely
½ cup pecan pieces toasted
Directions:
 Boil cider, oj, sugar, cinnamon stick, ginger, salt, cloves, and red pepper in a large size saucepan, cook on medium-high heat. Turn heat to a low simmer and stir occasionally for 10 minutes, then take out & toss the cloves.
 Add cranberries and increase the heat to medium, bringing the mixture to a boil, stirring occasionally for 3 to 5 mins, or until cranberries start to pop. Toss out the ginger and cinnamon stick. Add the apricots and orange zest, stirring them into the mixture, then remove from the stove. Let the mixture cool completely and serve immediately. You can also leave it to chill for up to two days, just mix in the pecans right before serving.
Order now so that we can get them to you before Christmas.