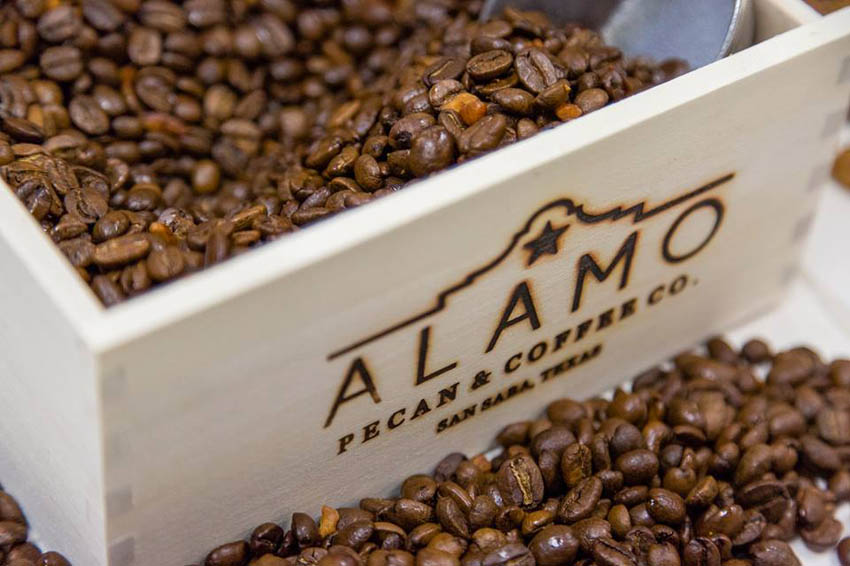 Add some extra flavor to your morning routine, and spice up that cup of joe! When you start your morning with Alamo Pecan Coffee, you sprinkle a little bit of rich nuttiness on your day.
Our all star roster of gourmet coffee has something for every coffee fanatic. From savory to sweet, and light to bold, the choice is up to you! No matter which bean flavor you choose, you're guaranteed to love it!
Alamo Pecan has been in the coffee business for awhile, and it's become very apparent which are the most popular coffee flavors. They're the best of the best, and the ones flying off the shelves all year round. People go mad for them!
Well, the good citizens of San Saba, TX, and our customers online have spoken! It's official. We now have the definitive list of our Most Popular Coffee Flavors. Here it is in all its glory!
Alamo Pecan's Top 5 Flavored Coffee Beans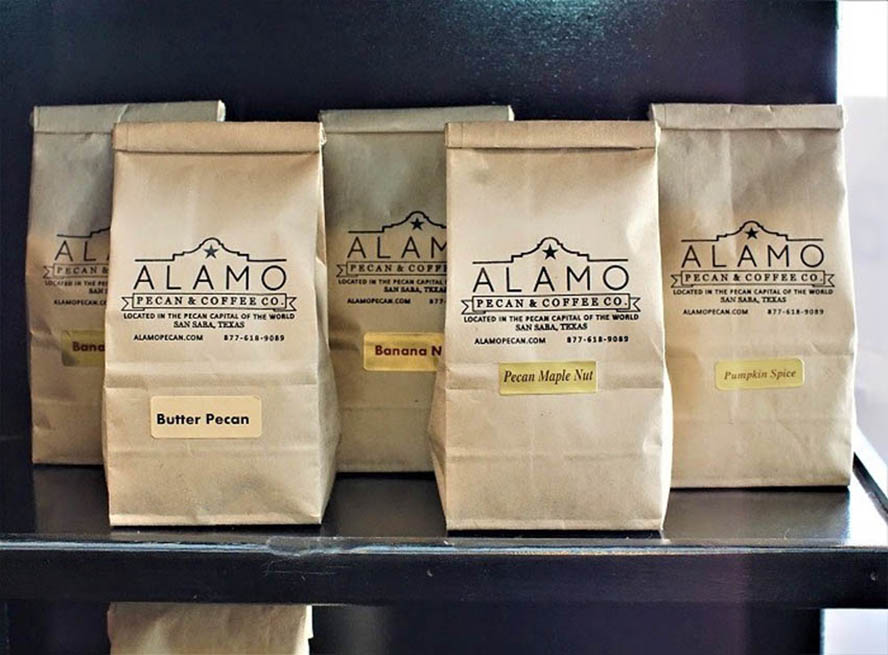 Bringing up the #5 spot is this bright up & coming brew - Butter Pecan. The name even sounds scrumptious! This medium roasted bean is prepared with freshly shelled pecans, and then finished off with a rich, creamy butter for a perfect sweet, nutty flavor.
Once brewed, the Butter Pecan Coffee forms a light froth on top. In fact, the blend of ingredients is so smooth, you don't even need to add much cream or sweetener. Our Butter Pecan Coffee is certainly a top contender for the true coffee lover.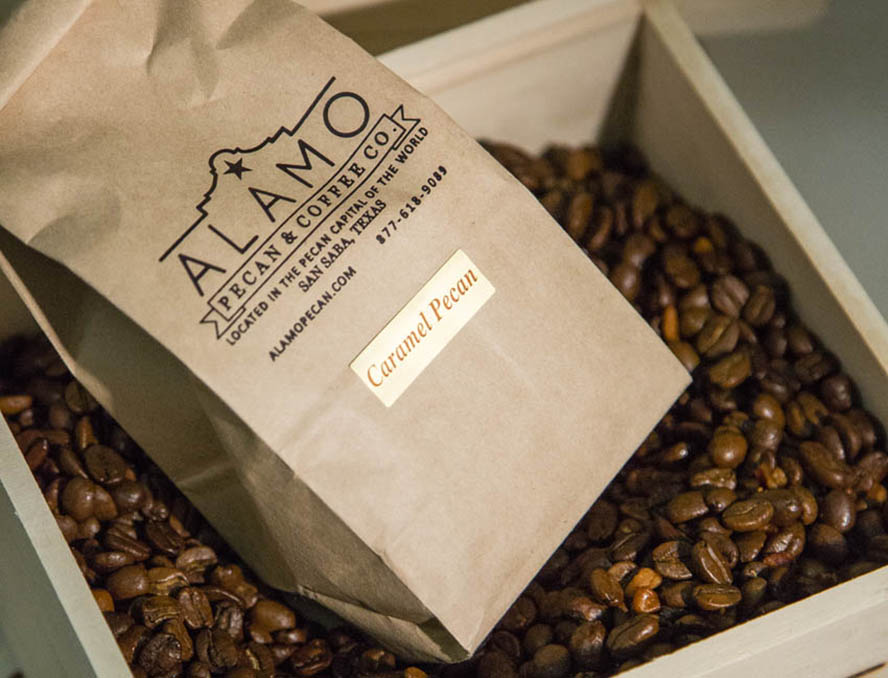 We don't really need to explain why Caramel Pecan is a best seller. Caramel and pecans are a match made in heaven, so naturally it makes a spectacular blend of coffee. The dark roast beans, pecans, and caramel will satisfy your sweet tooth and coffee craving.
Of course it's wonderful served hot, but it also makes a great dessert when served chilled with ice cream. It's the perfect after dinner treat and a caffeine pick-me-up with a taste unlike any other.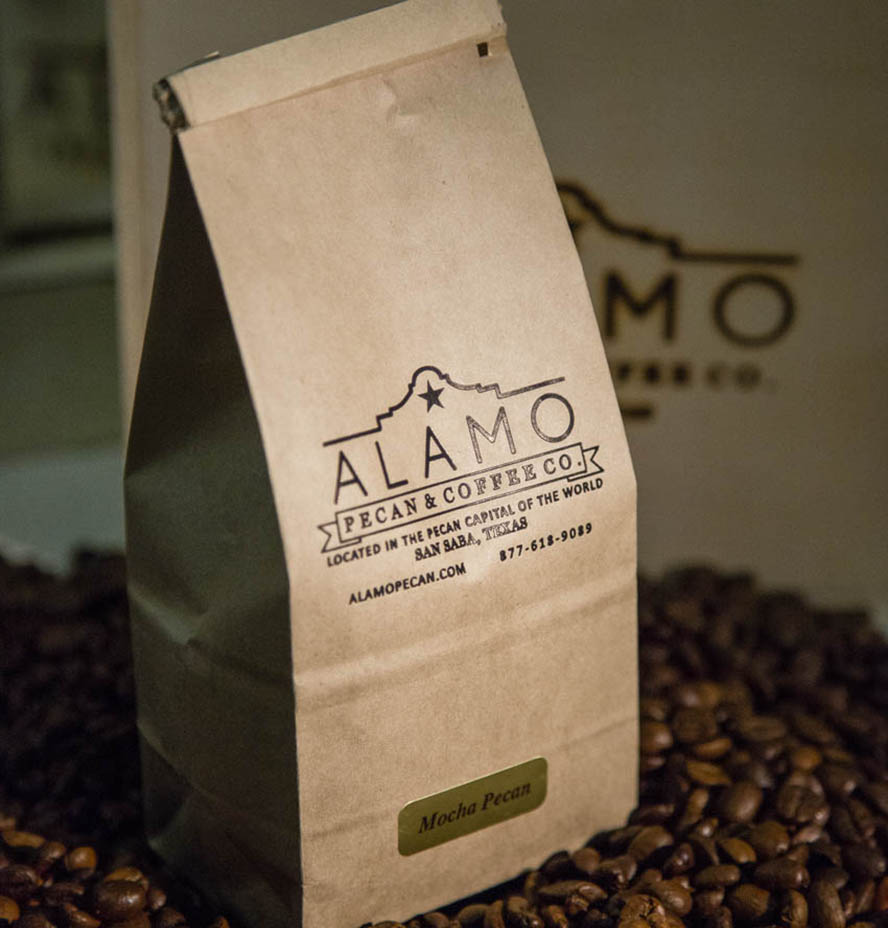 Mocha Pecan Coffee is a mini vacation in a cup. If you need a bit of a chocolate fix, this coffee is a nice balance of boldly roasted beans, shelled pecans, and mocha flavors.
This volcano of chocolate in a cup is great served hot or over ice. Anyway you brew it, this gourmet flavored coffee is more like a desert than a drink and is sure to sweeten your day. Coffee, chocolate and pecan flavors are meant to be together, so enjoy a rich brew of Mocha Pecan!
Make this bag of Mocha Pecan Coffee a reality. Go ahead and get one today!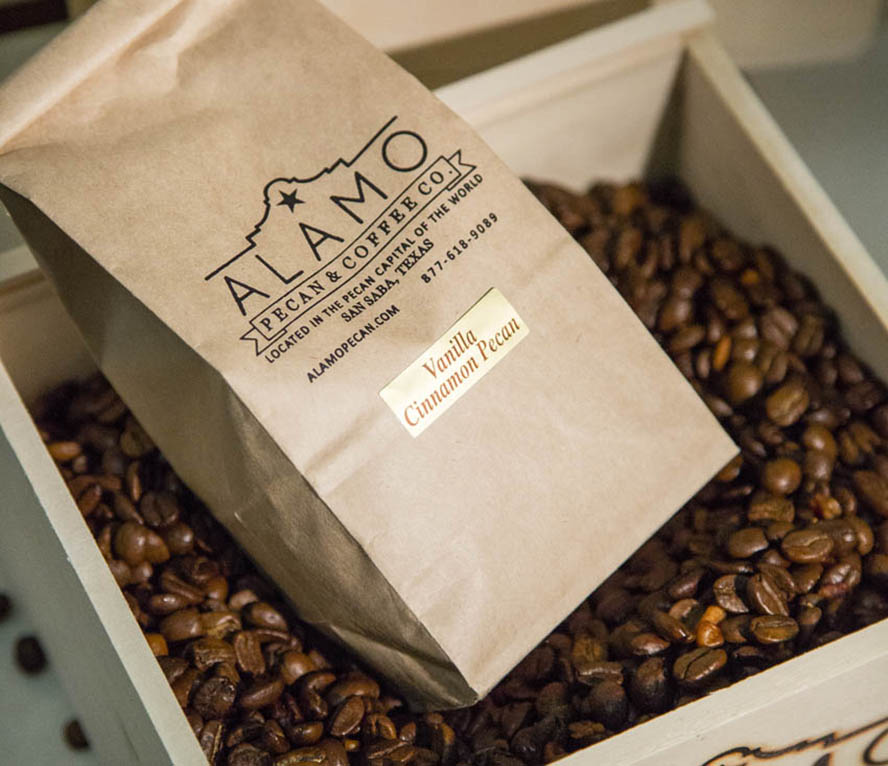 #2 Vanilla-Cinnamon Pecan Coffee
Here we have our runner up for Favorite Coffee Flavor. Vanilla-Cinnamon Pecan is definitely a contender for the #1 spot in our retail store. It's a sweet, shy and mild blend. The medium roasted beans are accented by pecans and just a hint of cinnamon. A dash of vanilla rounds out the the flavor bonanza.
As you know, cinnamon is a compliment to any coffee, and when you add the boldness of a great roasted bean, with the smooth finish of vanilla, you get awesome in a cup!
Get this top rated flavored coffee straight to your door!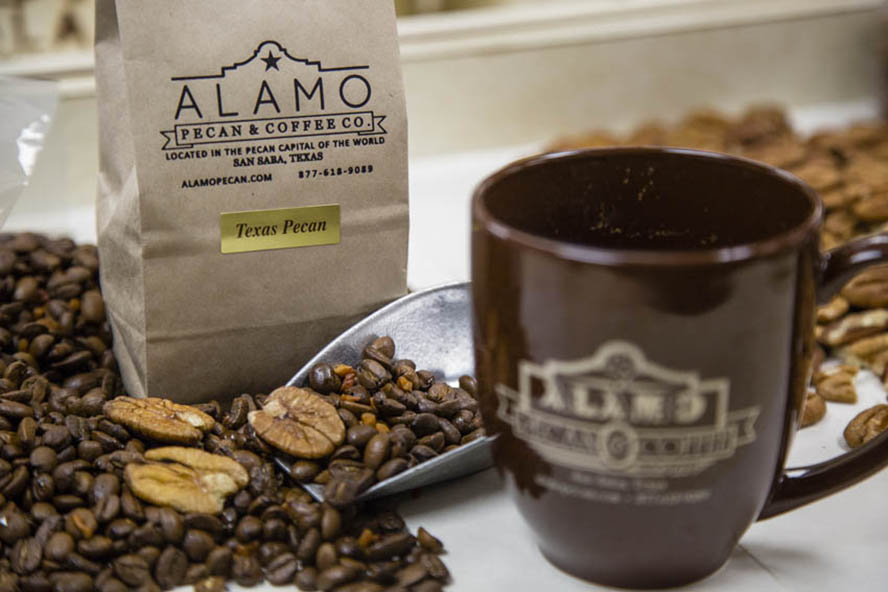 They say things are bigger Texas, and that's never been more true then when talking about the flavor of our bold Texas Pecan Coffee. We have perfected this recipe, and guarantee our Texas Pecan Coffee will win in a duel against any other pecan coffee out there.
Our pecans and perfectly roast beans are simply the best. Many will compete, but only ours has won the coveted spot as #1 Texas Pecan Coffee. Our customers will confirm that there is a uniqueness and incomparable flavor to this classic cup of coffee.
Our Texas Pecan is truly the best flavored coffee. Get a bag and see for yourself!
Don't worry! Get all five of our most popular coffee flavors, packed in a single variety pack. It's a medley of coffee madness!