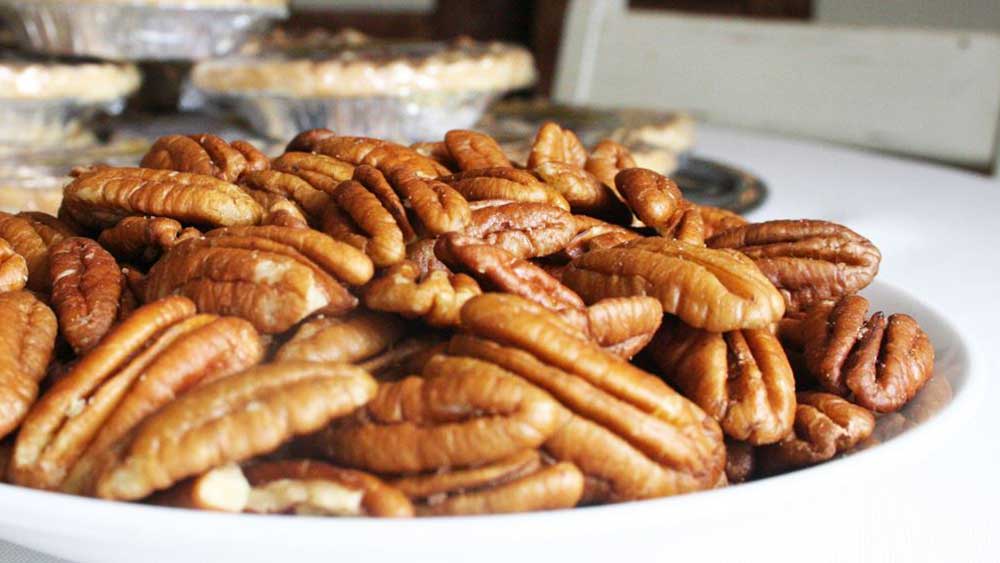 Seems like pecans are considered a seasonal item; and have been invited and limited into your pantry during the holiday season. For the record, pecans have been redefined as the anytime... all time nut!
*Don't limit the use of the pecan,
* Don't forget the healthy win-wins of the pecan,
* Don't label us as the "holiday pantry add on",
The Unlimited Playing Field of the Pecan
• Fresh hand to mouth yummy snack.
• Easy add on to any recipe whether it be a main entree (Meatloaf or Chicken Picatta), salad, or     desserts.
• Great Mixer for your Cereal Snack, Trail Mixes, and Favorite Trash Recipes.
Have you had your Pecans Today?
• Once a nut always a nut – make it a part of your daily intake. 8 glasses of water and 1⁄4 cup of these nuts – what an energy and "clean boost" to the body.
• Pecans – do the body best – Pecan nuts are rich source of energy, provide 690 calories/100 g and contain health benefiting nutrients, minerals, antioxidants and vitamins that are essential for wellness.
• Easy Access... Pecans are available from Alamo Pecan & Coffee all year around. You have a choice - you may choose from shelled, unshelled, salted, sweetened, etc. Alamo Pecan offers retail and mail-order services for your monthly/weekly/daily pecan needs.
Pecans the Best Kept Secret
• Pecans make a great gift. Share the wealth be sure to include your friends and family! What better way to say "Welcome to the Neighborhood", "Hello Teacher", "What a Beautiful New Baby", or "Are Your Ready for Some Football", than with a snack pack of pecans.
• If you make it they will eat it! When you are trying to make a great impression add Pecans to your recipe, and let the compliments roll!
• Don't put them on the back shelf; the pecan deserves a prime spot on the pantry/refrigerator shelf. The Pecan is definitely ranked as a worthy, healthy, and nutritious "Member" of the Great Food Team!