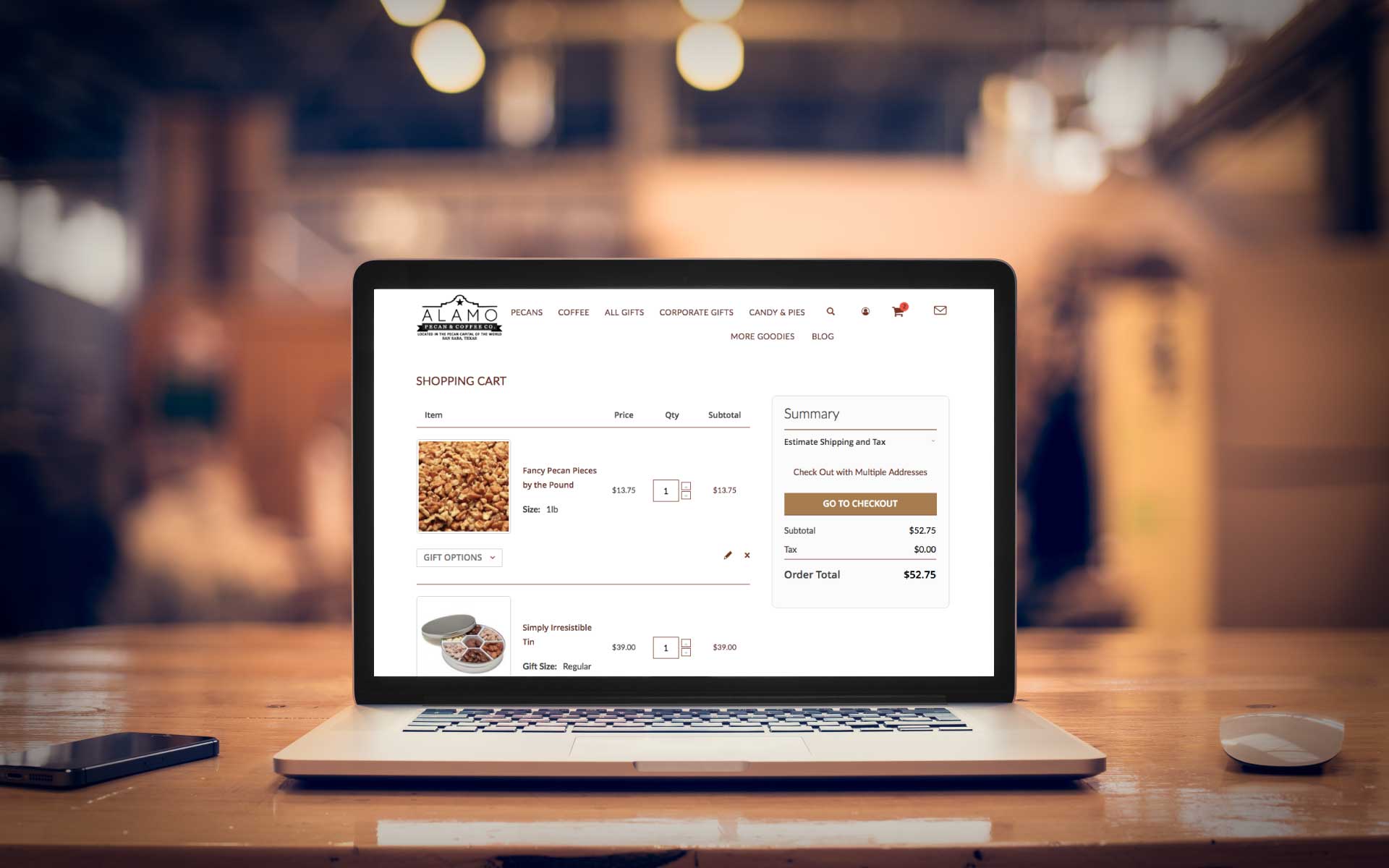 The Alamo Pecan & Coffee website just got a brand new look, and now it's even easier to order pecan perfection to your door!
We're so excited to share our new website with the world. If you're in need of gift baskets, treats, coffee or the freshest pecans straight from the heart of Texas, this is your #1 destination and one-stop-shop online.
In honor of our glorious new website, we're offering a one-time discounts on your first purchase! All you have to do is enter the coupon code when you checkout.
HAVEN'T ORDERED FROM THE NEW SITE YET?
Get 10% OFF Your First Purchase Over $50
Offer valid through November 15, 2018
*Discount on one order per customer, up to $200
So, enjoy the new site and let us know how you like it! And, for a more in depth look, check out this preview of the new features and nifty details on the new Alamo Pecan website.
Introducing The New And Improved Alamo Pecan & Coffee Co.