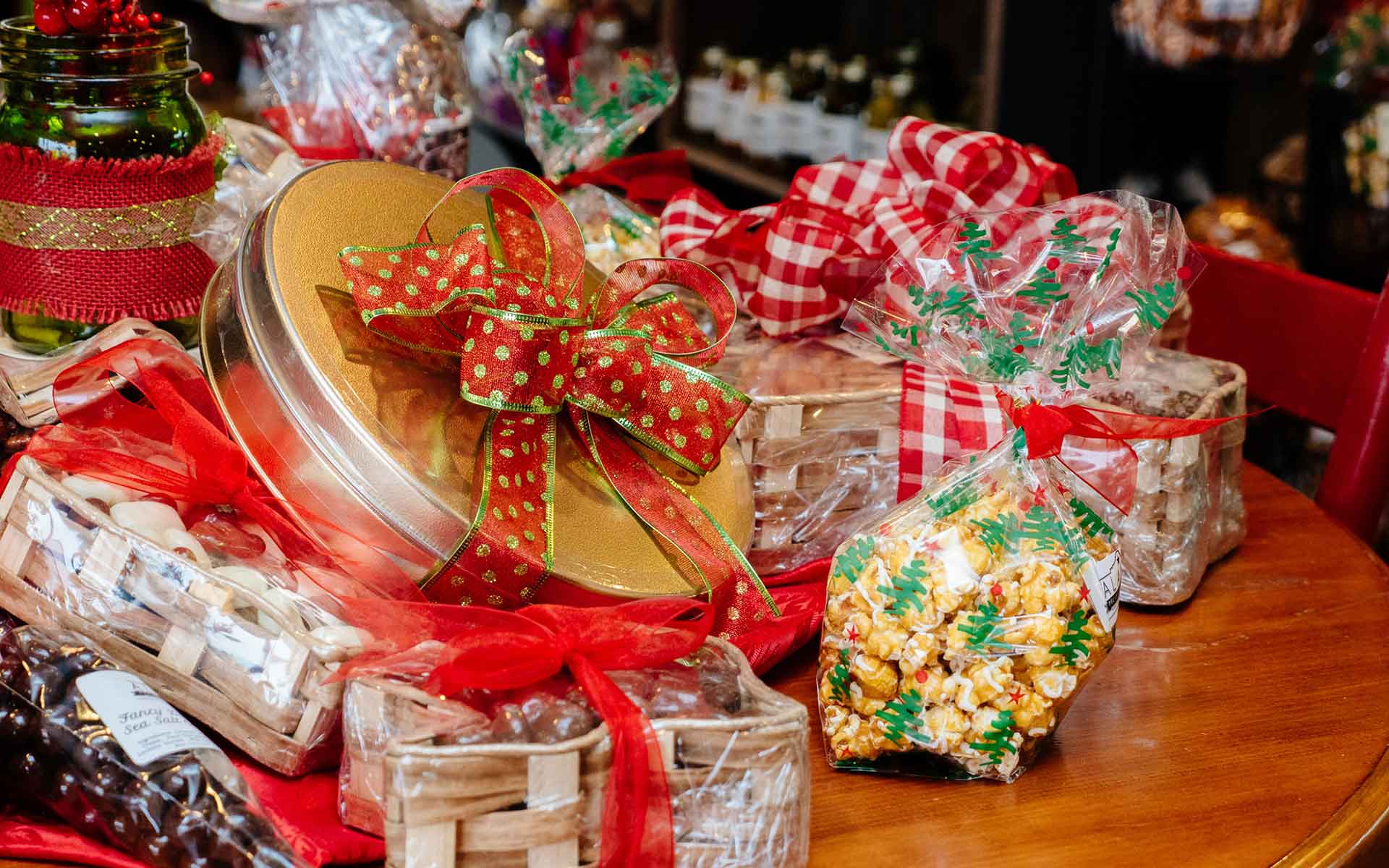 The 2019 holidays are here, and we love being your go-to for all your holiday gifting! Whether you're a business looking to customize gifts for corporate clients, or you want to provide a delicious treat for your family and friends, we have the perfect Texas-style goodies for you! Check out our 2018-2019 Gourmet Gift Guide Catalog and order delicious gifts for your colleagues, clients, friends  and loved ones.
Our Holiday Catalog is filled with gourmet treats, tins, and gift baskets stuffed with scrumptious pecan goodies which would include custom wrapping, a gift card, or your business logo.   Make the upcoming holidays a bit sweeter with our famous Texas Pecans, gourmet flavored pecans, coffee & other pecan treats! Look through our catalog below and, if you don't find exactly what you're looking for, call the Elves! We're here to help create the perfect gift for you!
Happy Thanksgiving and Merry Christmas from your friends at Alamo Pecan!
Check out our Gourmet Gift Guide
*Please take notice that we're using a third party application for our catalog content. The above button will take you to ISSUU app, where the PDF document of our Gift Guide is stored.